About
Who We Are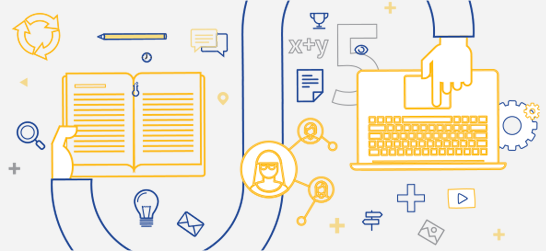 Twenty years ago we realized the unique needs for professional adult education delivery required a unique approach and have served this audience ever since.
Elearning and education management solutions designed for K-12, universities, corporate or HR education requirements will never fully meet your needs.

The Learning Library education platform and solutions for educators and organizations serving those professionals will quickly and affordably support the creation, delivery and marketing of designations, certifications, CE credits and professional development courses and exams. But more than that our solution:
is scalable. Small and large organizations alike can find a fitting solution
is modular. Use and pay for the engines you need
is data-driven. Big data is great but the right data is better
is revenue-focused. No other learning management system provides more ways to maximize education revenue
is delivery agnostic. Centralize all your library of elearning, exams, webinars, classroom events, coaching, books and more
is international. Language and currency friendly
is affordable. We invest in your future by keeping costs low
is connective. System and content integration
is pretty. Emphasis on design and navigation
and has been tested for over a decade by the largest trade association in the world and their over 1 million strong membership.
How We Got Started
Our Founder and CEO, Sabine Steinbrecher, built the first elearning course for the largest national bank in Canada over 20 years ago and realized the future of all professional education would be, in some significant part, delivered online.
Together with partners, investors, sweat and equity we have continuously evolved new technologies and new business models always in support of education needs of professionals and their organizations. Proudly serving associations, schools, educators and corporations primarily in real estate, finance, medical, travel, charities and government to deliver designations, certifications, continuing education credits and professional development courses and exams online along with aggregating their overall offerings of webinars, podcasts, video training, coaching, live training/classroom and so much more.
Careers
We walk the talk and embrace technology and virtual work every single day.
Check out any of the open positions below if you are enthusiastic, self-propelled and get things done.
Current Job Openings:
Project Management
Account Management
Client Service Management
Communications Management
QA
Storyboarding
Instructional Design
Sales Development
Site Reliability Testing
Visual Designer
Contact us and learn more!
Contact