Enroll Today to Join our FREE REAL Wealth Canada Network!
Enroll Today to Join our FREE REAL Wealth Canada Network!
Real Estate Learning Library Canada is an electrifying new idea in our world of real estate professional education. We are marrying advanced certifications and designations, with a proven success path, and a new learning benefits program that will provide our network of learners with a return on investment miles beyond other industry options.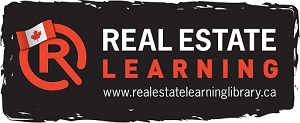 Only our REAL Wealth Network will receive:
Immediate 20% off any online product coupon plus more exclusive discounts every month
Free sign up to receive activity points, perks and special rewards
Free access to our REAL Wealth Program - an exclusive, proven, research-based learning program uniquely designed to guide your from current success level to much greater heights
Free access to annual elite producer research, case studies and interviews
Free entry into our Leadership in Education Credits and Annual Awards
And much more every month.
Every month we will provide perks, promos, education announcements and free resources to build your business.
Please enter your email address to sign-up!
---
Manage your Subscription:
To change your subscription at any time please visit:
http://realestatelearninglibrary.ca/SubscriptionManager
. Contact us at
support@learninglibrary.com
if you have any concerns or questions.
Established Partnership by Real Estate Institute of Canada, National Association of REALTORS®, Learning Library Inc., and our Superstar Advisor Team.